Modules available
for our machines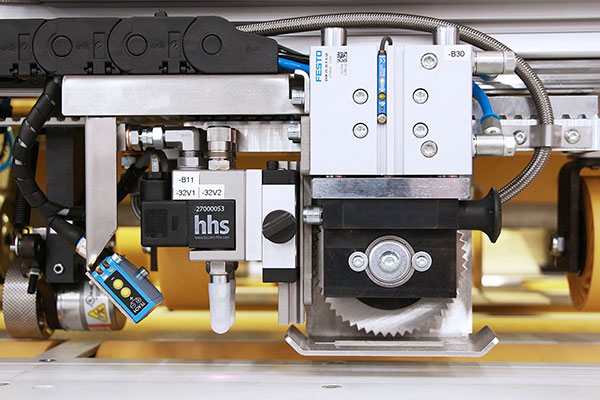 Innovative cold gluing system gives a fresh and exceptional approach to the corrugated cardboard gluing cycle.
With the double nozzle applicator integrated with a cross-cutting knife we apply cold glue in the same cycle as trimming the board – saving time and streamlining the box production cycle. The unit is using single or double nozzles for dotted, dashed or continuous glue line application. Especially helpful with the production of large boxes.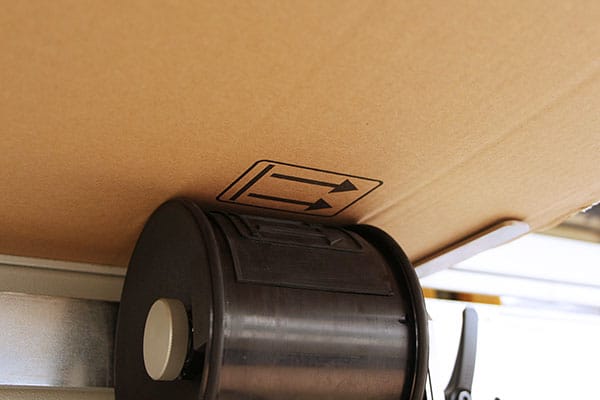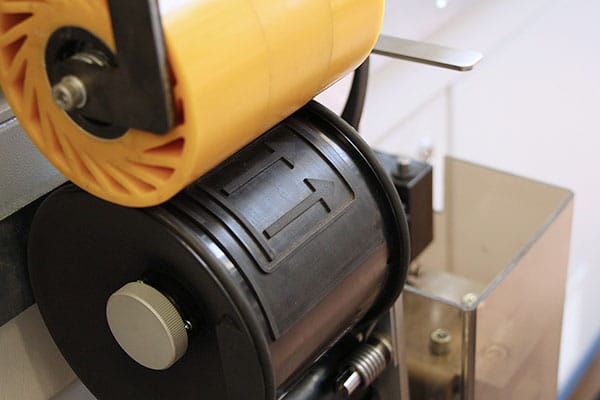 – BOXMAT HD
– BOXMAT PRO
– BOXMAT 2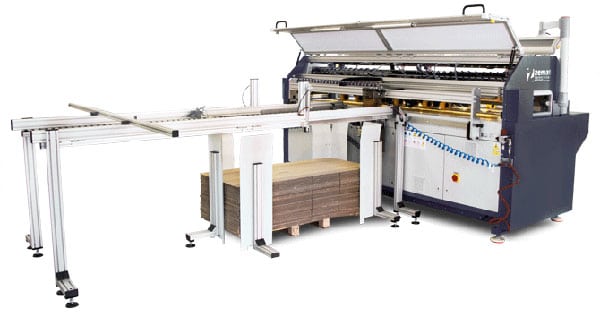 Automatic stacking of corrugated cardboard boxes made with Boxmat Pro
– BOXMAT HD
– BOXMAT PRO
– BOXMAT 2
The innovative side-by-side boxes production
With the use of optional Multiproduction module you can double your production capacity on the Boxmat PRO machine. The Side-by-Side Multiproduction assembly requires installation of additional center-location slotting knives and upgrading the pneumatic controls and control software.
When fully installed, you can remove the middle slotting knives for a standard production and reinstall them again, if needed, in less then 10 minutes. With Multiproduction machine can deliver up to 1200 standard RSC / 201 boxes per hour.