Automatic all-in-one box making machine
Boxmat PRO is an advanced and universal machine revolutionizing the short run and serial production process of corrugated cardboard boxes.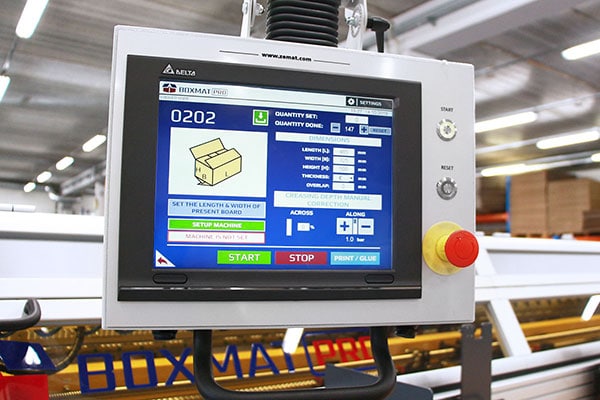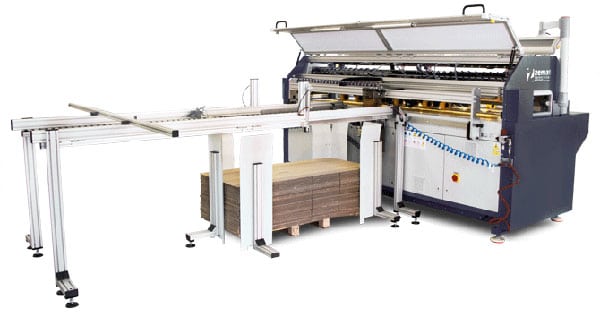 All settings are entered directly from a touch screen panel with no manual tool adjustment. In less than 1 minute the machine can be reprogrammed for any of the 100 box styles. Slitting, scoring/creasing, gluing and printing is all done in one pass on one compact machine – without the need for additional equipment!
10 sectional slotting knives, 4 longitudinal cutting knives plus 4 scoring wheels are set automatically by the servo-drives to suit the size and thickness of the board. The cardboard is centrally positioned with auto-guides. Soft grip rollers and solid input/output shafts and double encoders provide precision board feed control and prevent skewing.
The innovative system of rotary knives installed in the rear cutting/scoring section allows for bi-directional board size adjustment without the need for precutting the blanks to the exact size on a separate machine.
The gluing section provides on-the-go single or double line cold glue application.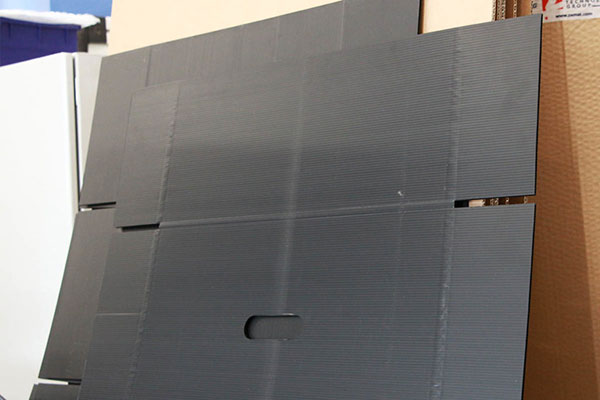 With BOXMAT machines
you can use Coroplast
to make Corrugated
Plastic Boxes!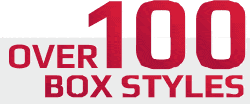 Check out
Boxmat PRO
video!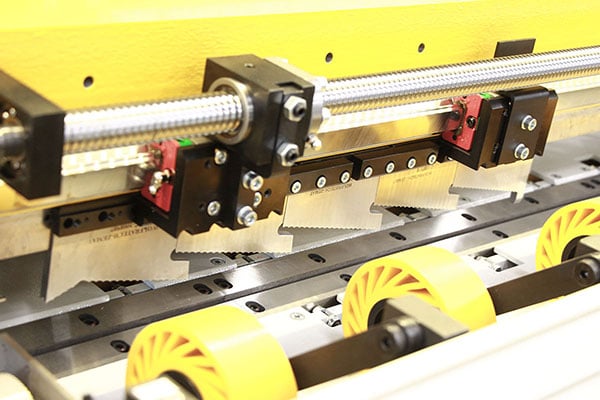 SLOTTING KNIVES
SAFETY SYSTEM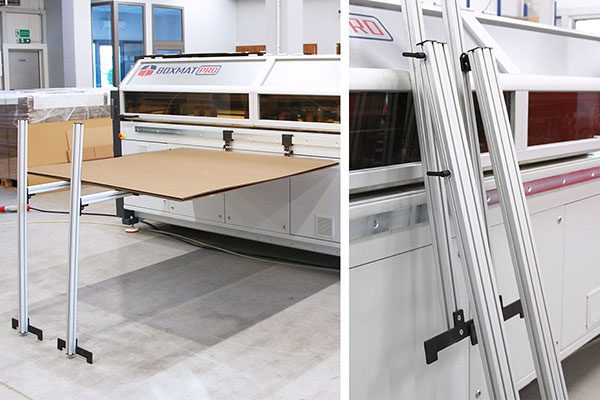 STANDARD STACKER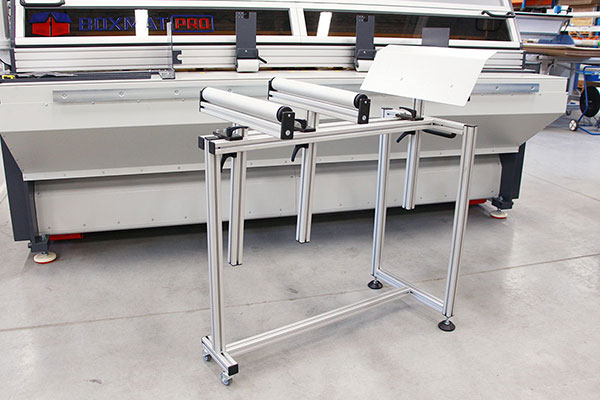 CARDBOARD FEEDER
BOXMAT PRO - The Perfect Boxmaking Machine!
single amd double wall (triple wall with limitations)

preinstalled 40 FEFCO styles + free style

3 x 380/415/480 V (USA: 3 x 480 V/20 A)

2400 mm (94") width x unlimited length

200 mm (8") width x 650mm (25") length

Max./min. distance between slots:

70 mm (2¾") / 2000mm (79")

Sectional slotting knives:

Standard slotting knives length:

Min/max slotting knives length:

200 – 700 mm (8 – 27 1/2")

3300 x 1600 x 1600 mm (130 x 63 x 63")