Extra offer: Holiday with SUP board!
Offer available until July 15.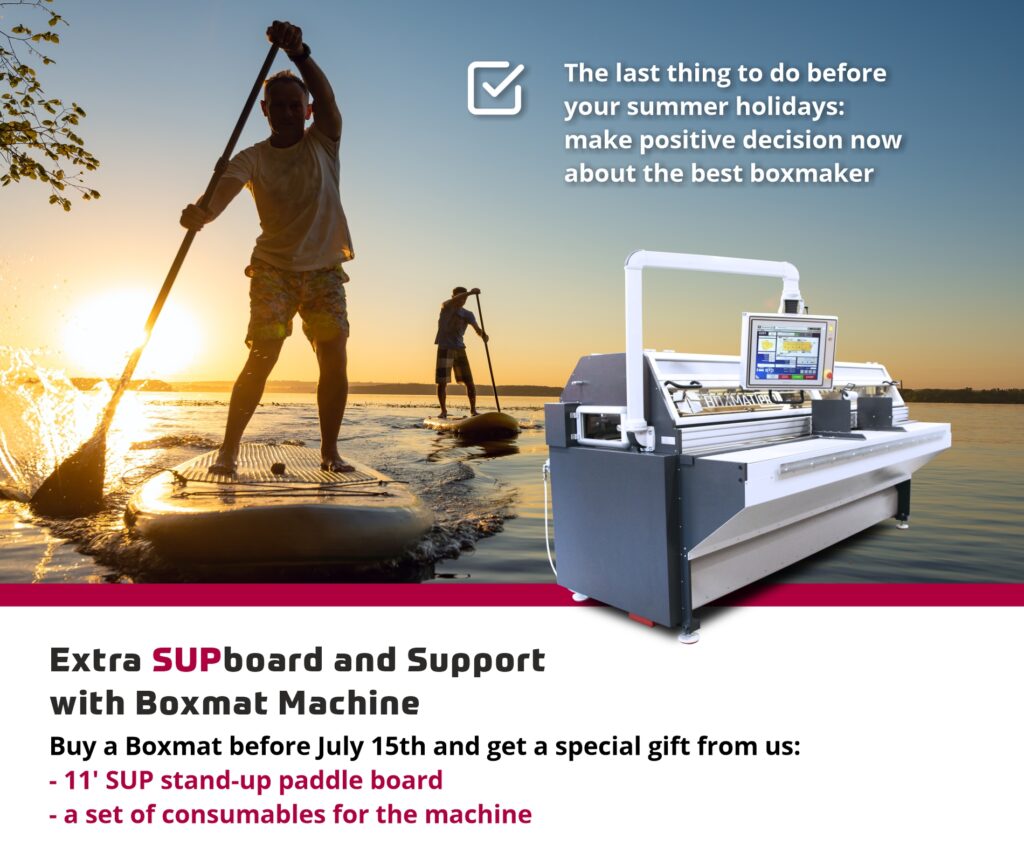 Get set for a great summer vacation by making a positive decision to purchase the best short runs boxmaker. While you'll relax on the beach, we'll make sure your Boxmat set is built and ready for delivery.

Your brand new machine will be eagerly waiting for you to effortlessly start making corrugated boxes. 
Contact us
for more information:
Best machines for boxes production​
Zemat Technology Group is a producer of corrugated box making machines designed for short and medium run production. Machines are the best solution for companies who needs to have reliable, modern and easy to operate machine to help save time and increase productivity.
Four models of box makers are available – every has unique features to meet every company production needs. Depending on model machines can be equipped in various upgrades like gluing system, mini flexo print system or automatic stacker.
For companies who wants to automate their boxes production process full production line can be build including additional machines like full size flexo printer or automatic feeder.
BOXMAT HD
The most versatile short and medium run box maker on the market
BOXMAT PRO
Corrugated cardboard boxmaker for on demand boxes
BOXMAT PROi
Upgraded version of Boxmat PRO with Inteligo System
BOXMAT XCUT
Affordable machine for cardboard boxes production​