Corrugated cardboard flexographic printer.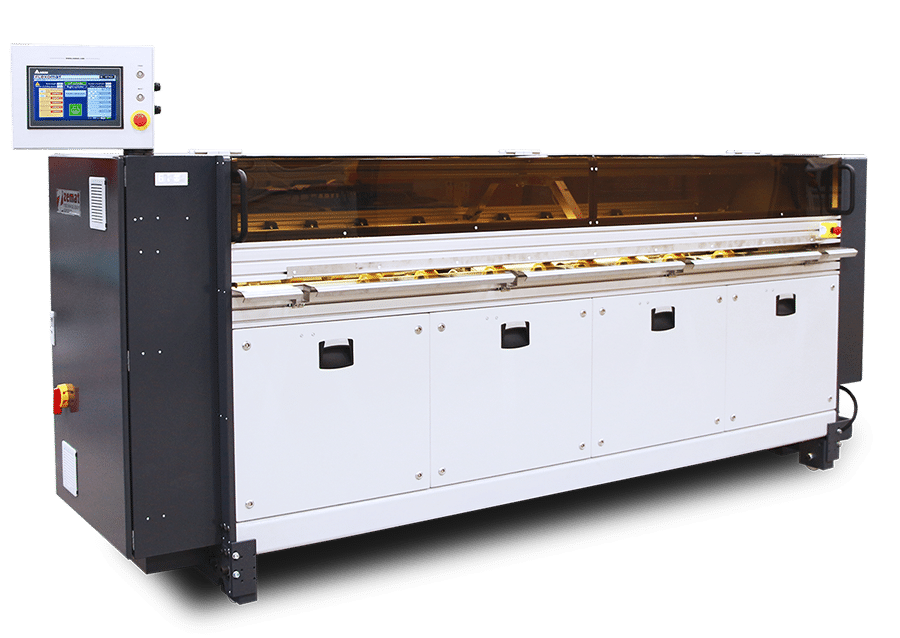 Flexomat has ability to print full size boxes up to 2400 mm (94") wide!
The FLEXOMAT printing unit integrates inline with all box making machines (Boxmat PRO / HD / 2) or it can be used as stand alone printer.
Standard configuration has one 800mm (31") wide print drum/cylinder which is fully programmable and automatically adjustable across the width of the machine, to print image onto different panels, utilizing the full 2400mm (94") size.
Optionally, the FLEXOMAT can be fitted with a second drum/cylinder to double the print area or utilize the use of second color.