Roller die cutter for cardboard, hard foil, fabric​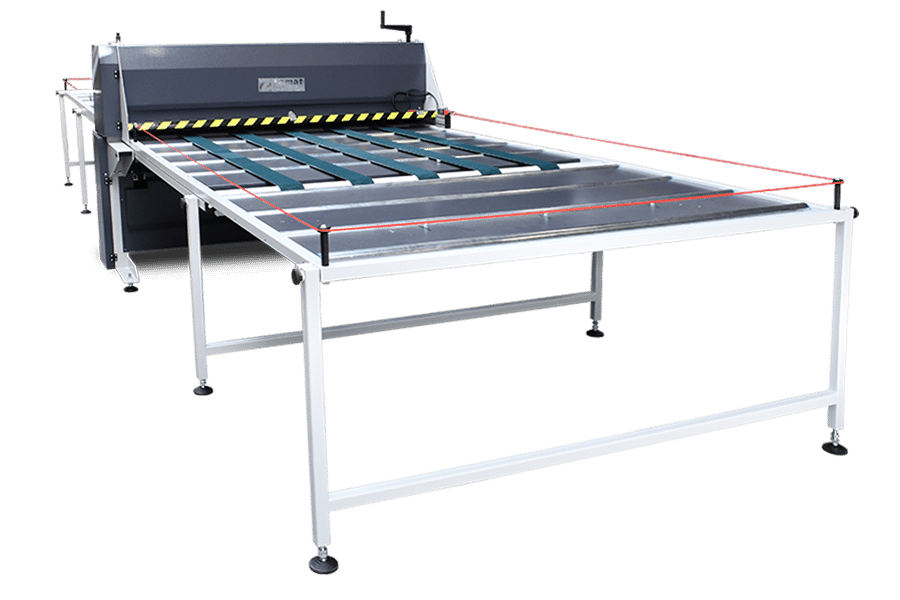 Produce your own die-cut boxes in-house | Programmable semi-automatic shuttle operation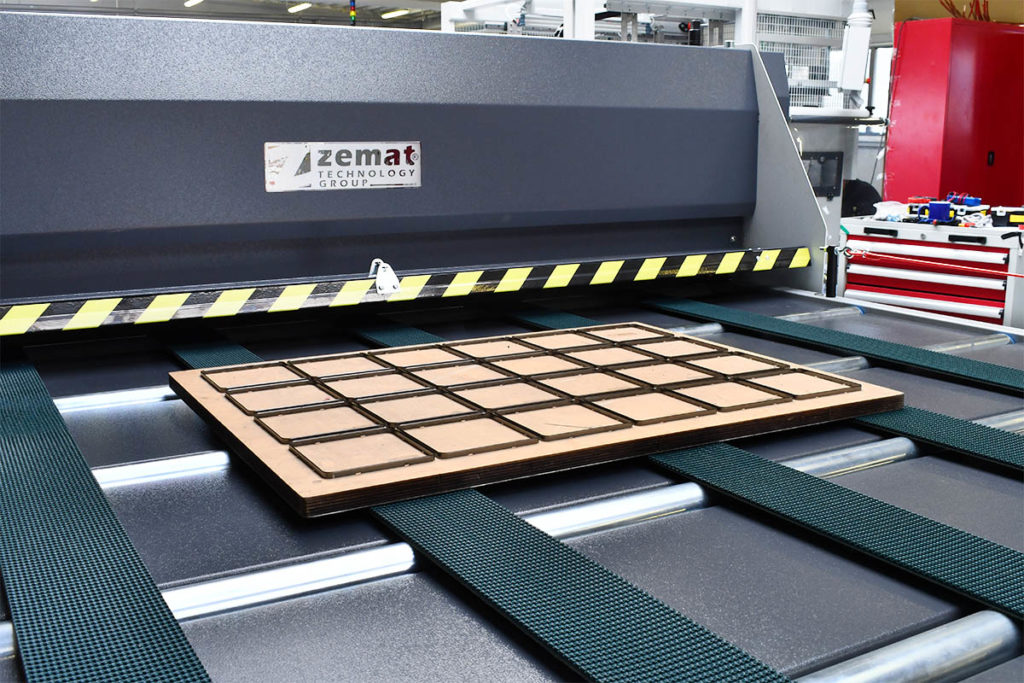 Die cutter is designed for cutting out different patterns from hard foils, cardboard and paper. It can also be used for cutting out die stampings, from foils obtained in the vacuum forming process, by means of band punching dies placed on the plywood. It enables the so-called cardboard bending (making incisions) and perforation used in the production of foil and cardboard packing.
An upper shaft is covered with a special plastic material. Punching die (special wooden form with knifes) with a cut-out material is placed directly between die cutter shafts. This method increases the output of the machine. Die cutter shafts are driven by transmission belt, which enables noiseless and steady work. Tables are equipped with transmission belts placing the punching die between two die cutter shafts.
Zemat TG range of ROLLER DIE CUTTING machines has been developed to give companies the flexibility to produce short runs of die-cut boxes, quickly and easily. The ROLLMAT is set-up and ready to start producing boxes in seconds. The user can produce any size and design of box at a moments notice using a conventional wood form, cutting die.
With the ability to exert up to 150 tons of cutting pressure, the ROLLMAT can convert all types of corrugated board, solid fiberboard and plastics, giving exceptional flexibility. The use of a Mitsubishi PLC control system offers three modes of operation: single, double or automatic transfer. Depending on the level of production required, either one or two machine operators can be used.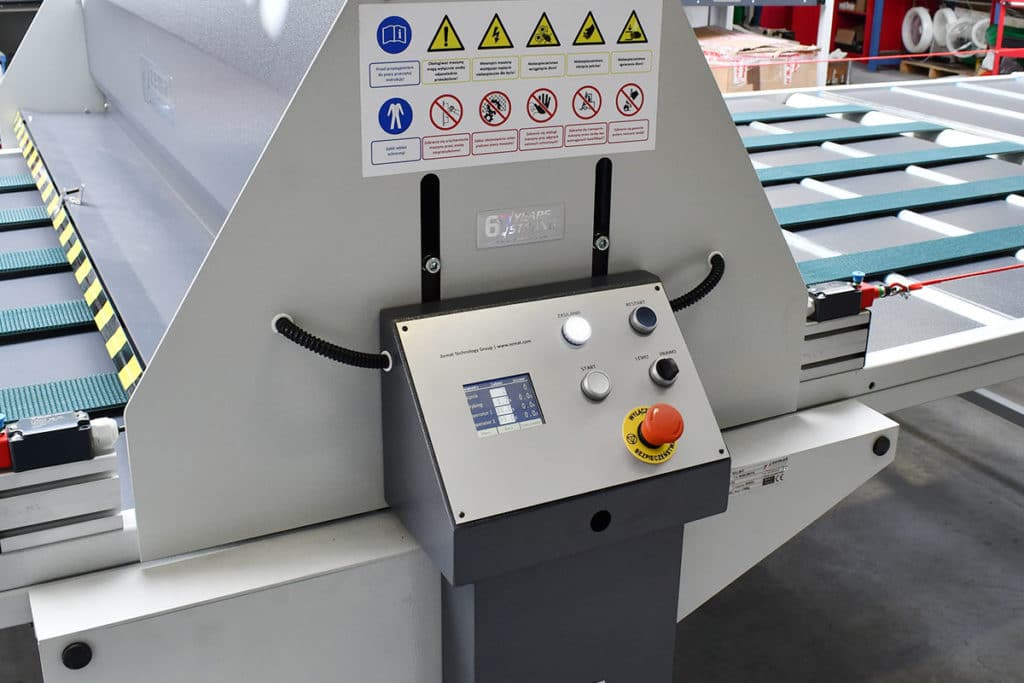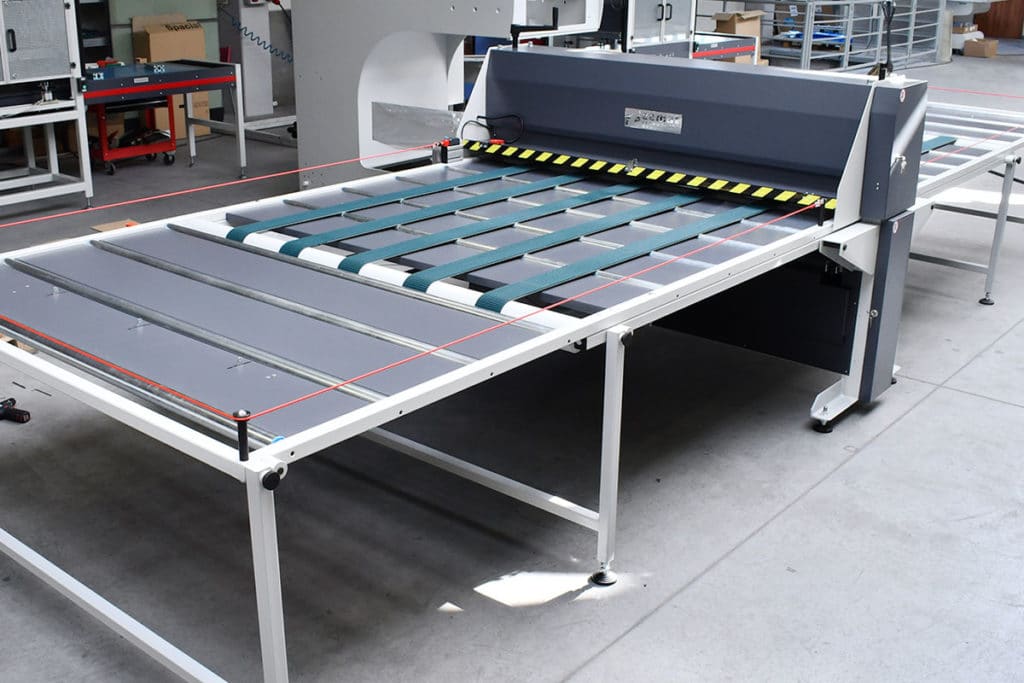 Only minimal training required – no need for skilled labour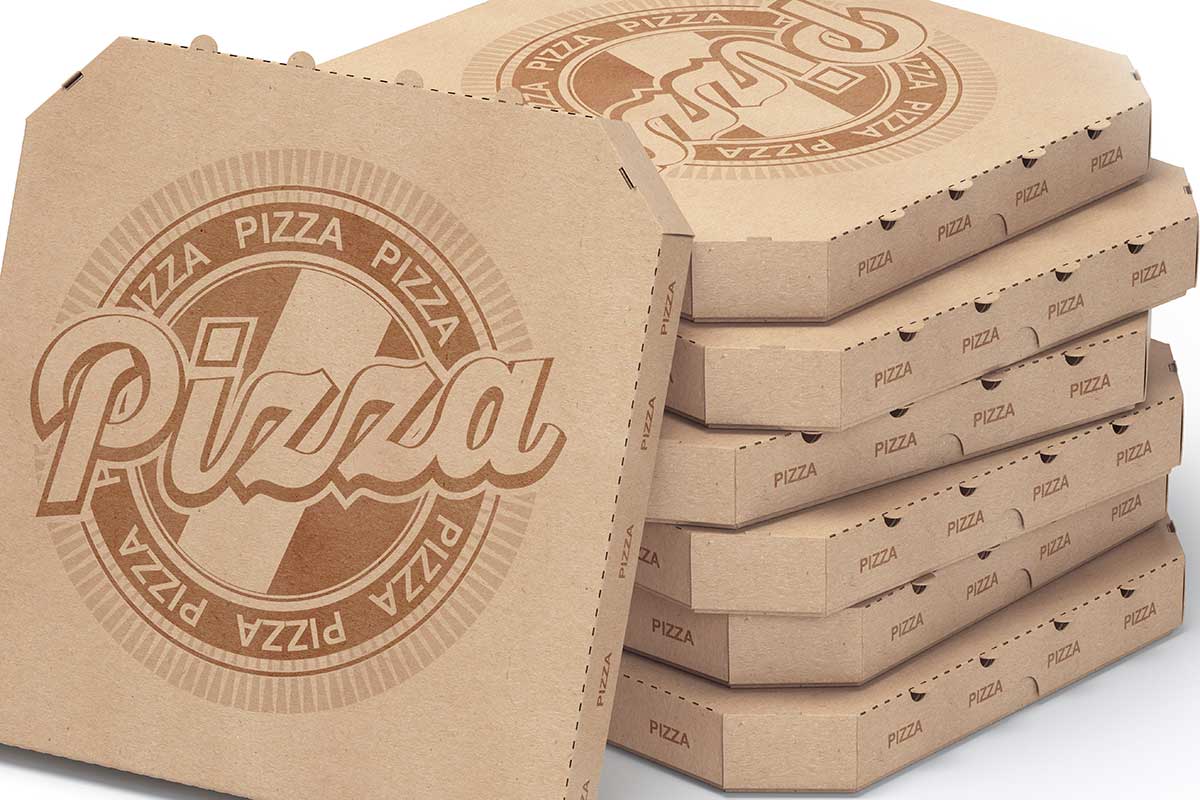 Rollmat product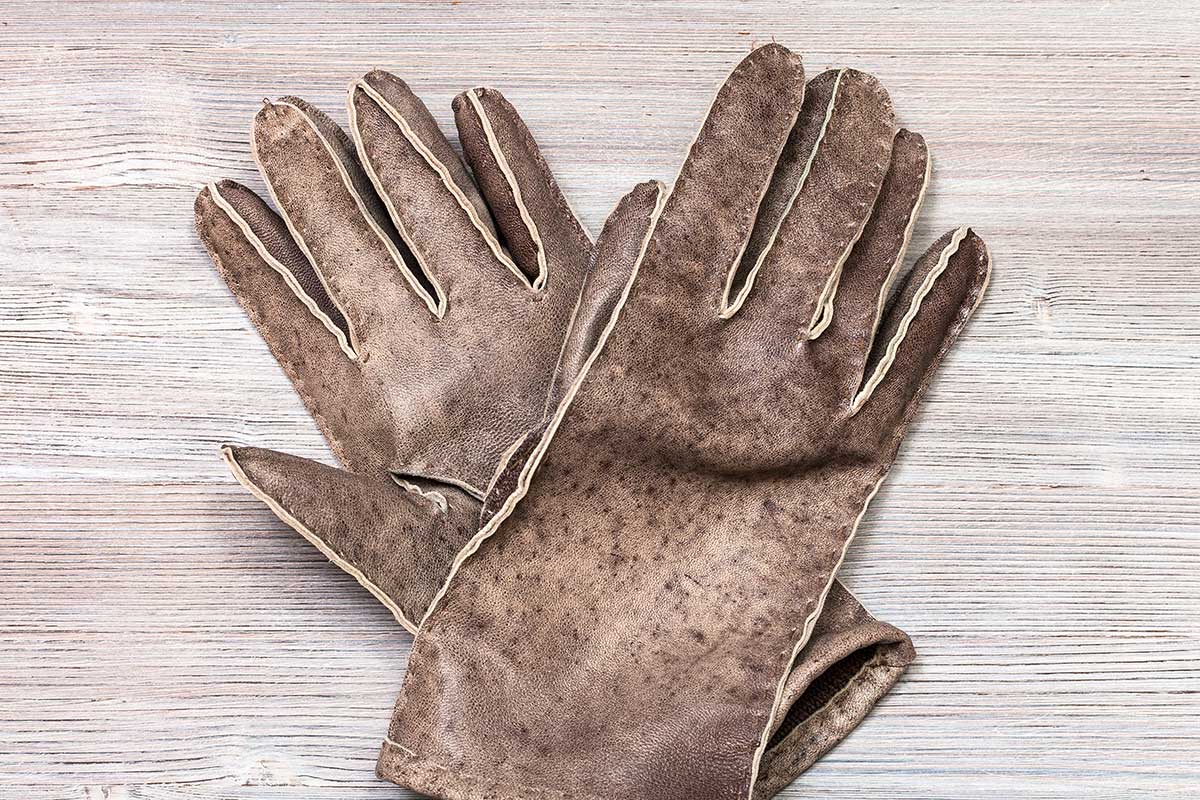 Rollmat product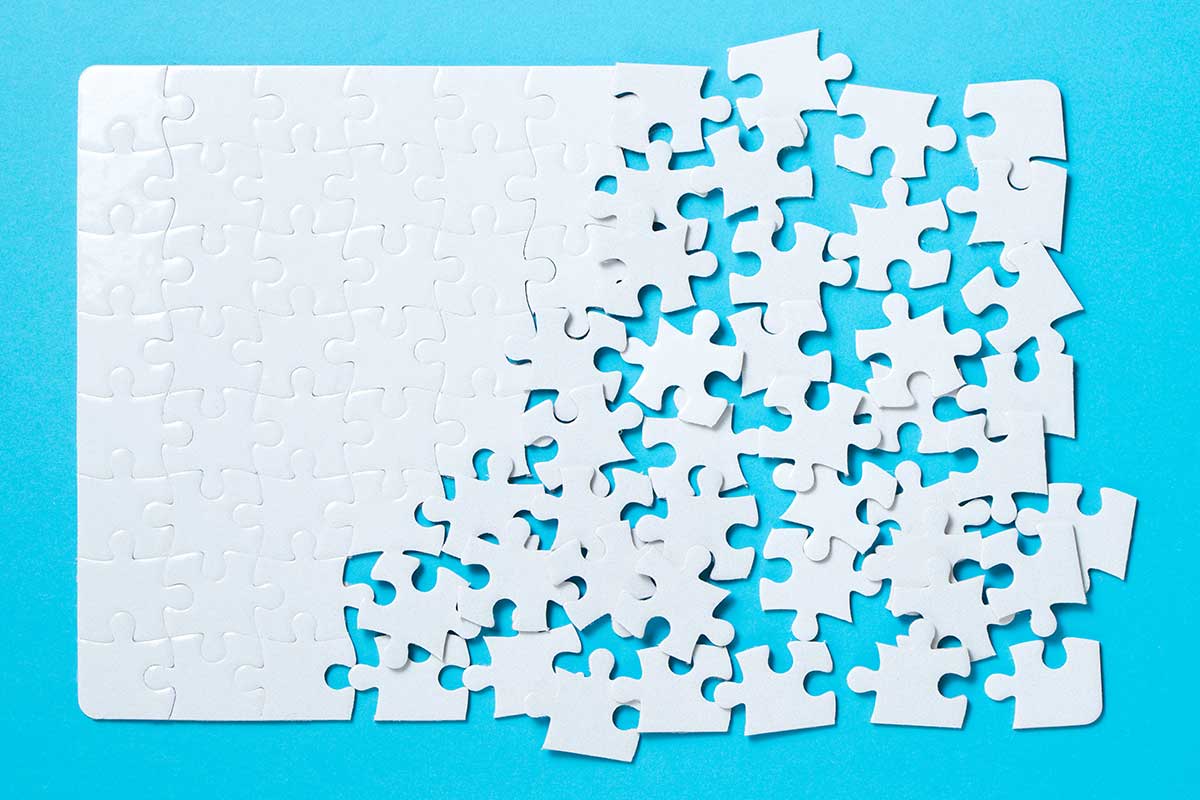 Rollmat product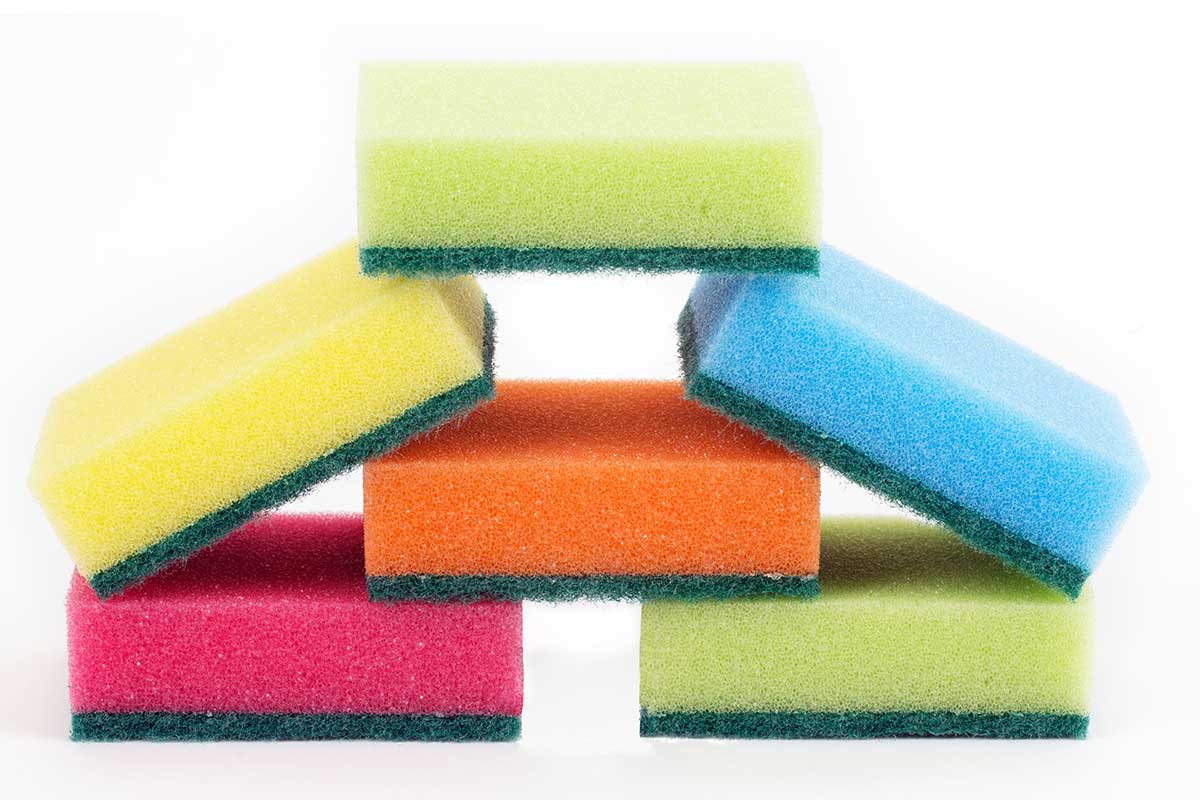 Rollmat product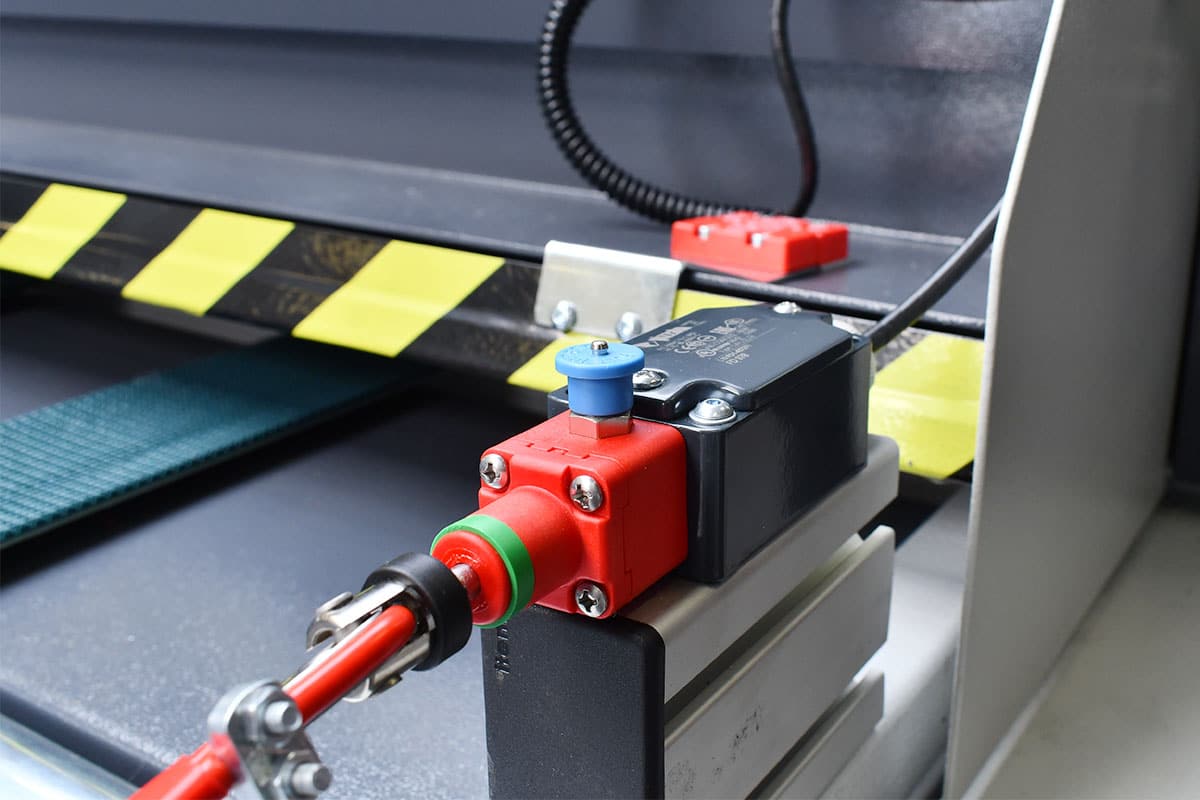 Roller die cutter
Roller die cutter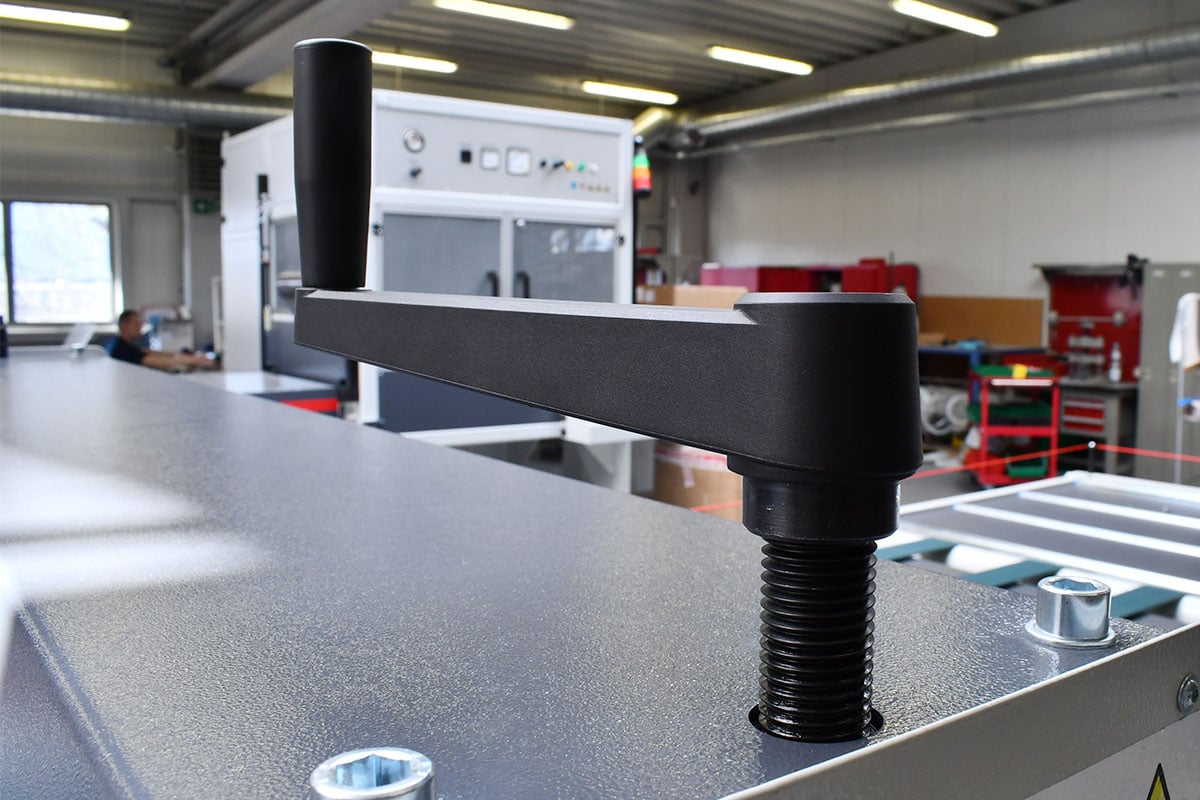 Roller die cutter
Roller die cutter
ROLLMAT - Produce your own die-cut boxes in-house!
Punching tool moving speed: