The Most Versatile Short Run Box Making Machines For Corrugated Boxes
Slitting / slotting / cutting / trimming / creasing / scoring / die cutting / printing / gluing in ONE compact machine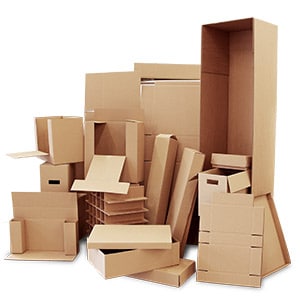 With Boxmat Boxmakers you can create and make almost any box within only few minutes!
Large
Corrugated Boxes
Automatic
Production Line
made with boxmat boxmaking machines
When using BOXMAT boxmaking machines you have 
No Corrugated Cardboard Contracts!
We give you freedom to choose your own corrugated supplier and make your own boxes on demand!
In our design and manufacturing process we implement over 65 years of expertise in the packaging industry where customized, short run production series are the key to achieving the market success and satisfying even the most demanding customers – at the Box Plant, Box Distributors or End Users.
Every Precious Cargo Deserves The Best, Tailored To Size, Sturdy And Reliable Packaging.​​
BOXMAT machines provide the ultimate solution for short run boxes production.
years of machines design and manufacturing experience
working Boxmat machines around the world
up to 1200 boxes per hour with MultiProduction System
Less than 30 sec. setup changeover time